As my gift to my fellow LJ friends... If you want to hear the sexiest song by James Marsters to date, I have put it up for down load. This is a new song on the album called "For What I Need". He did sing it in concert and it made nearly 200 women spontaneously orgasm at once. LOL The download is for Windows media player format. If you haven't ordered the cd, go do it now!
http://s27.yousendit.com/d.aspx?id=1MC6T8LL92BJO3OV3NKI4VSDJM
Yes! I was away since last Thursday and I come back to find these:
from

eyesthatslay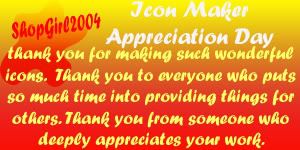 from

ciley
Thank you so much! It really has made my day and week! You both know I love your work too right? LOL Maybe I'll make some belated banners. (after I get my Houston Convention report up).
-Nic